Clients Experiences of Aves Housing
Some insights that some our our clients would like to share. Some have asked that we do not publish their names so we have used Initials.
---
---
Roy Smith Jul 2022
I came to us after I lost his wife in 2012. I was unable to cope with the 3 bedroom maisonette after her passing. Ealing council were in the process of giving me a self contained flat but I felt I would feel better in a shared accommodation. I was lucky as I was offered a wardens flat in a hostel in Stanstead Rd Lewisham with Aves Housing. I could manage this and likes the other people in the project.
Aves Housing was small when I came and soon met another client Pat Songhust and was elected to the Tenant Panel. Both me and Pat also serve on the board representing
I am a very active board member and actively gets involved with all board meetings.
I am is currently not looking for a move on as I am happy where I am. Although I may move into sheltered accommodation at some point as I have my pension now.
I need this supported accommodation because I am a pensioner. I am blind in one eye and have anxiety and stress. I am on PIP and have been given this for life. I no longer have to do medical assessments
---
DP Jul 2022
I had a mental breakdown and was evicted by Greenwich council because of owed rent. This ordeal happened two weeks before I had the medical certificate to prove that I was mentally ill. Once I had that certificate I was referred to Aves. At one point I will look for a private property but shared house in Lewisham is best for me right now
---
KM Jul 2022
I fell homeless after I was looking after my mum and she was in shared accommodation. I was attempting to get a bidding and every so often my bidding case would disappear and my file would close. In the end, my mum passed away and I was on the streets and staying at different houses regularly.
I then began to mingle with the wrong circle of people. After that I went to a meeting, an organisation down in Lewisham and was in attendance there I found this a little more helpful as I was out of the house where I was staying where people would be knocking the door looking for people and everyone in the house was smoking and drinking. Going to these meetings was a way of clearing my head and focusing. I was then recommended to a variety of organisations picked out to provide me with the best support and that is how I found Aves. Aves have helped me register with Lewisham for housing. I am satisfied with my house but am looking to move on.
---
MM Jul 2022
I have been in and out of jail for things that I should not of done which has cost me not being able to speak to my family. I've lost connection with my mum dad brothers and sisters .
when I went to prison I was introduced to cocaine I began smoking weed but didn't really like it so I stopped.
I had to stop hanging around bad friends due to encouraging me to do drugs and sometimes things could get physical, as a result of this I spent a lot time on the streets sleeping in bins and anything that looked like it could shelter me.
Once I came out of prison I was then contacted by Aves housing who had received my referral claiming to have a property for me which I accepted. Since being with Aves I have started getting my life back on track I attend WDP which was organised through the NHS.
Aves support me in making sure I attend my appointments and that they are helping me stay on a positive path. If it wasn't for Aves I would still be on the streets and doing way more drugs than what I should be doing as well as being homeless again. if it was to come to this my life would be ruined and I wouldn't be able to come back from it as I have no support network.
---
SB Jul 2022
I am an ex-serviceman, a 15-year veteran. I have severed in the UK armed forces and is currently receiving support from The British Legion and TILS (Transition Intervention and Liaison Service) as well as the veteran's mental health service. I suffer from PTSD as a result of my experiences.
I used to have a business with a contract from Havering council fitting kitchens. My company failed because of Covid-19 as we could not enter the council properties. And then due to the stress, my relationship with my wife broke down and my home was repossessed in 2021. I became homeless at Brentwood council which referred me to Aves who moved me to a room in Enfield. I lived in several different accommodations before I came to Aves and this is the best accommodation so far. Before it was hotels in Southend. I needed to be out at 11 AM and be back after 3 PM. I was also in Templefields in Harlow with serious drug and alcohol issues. I've never met any people in any hostel that does not have a drug and alcohol problem. I've never met any ex-serviceman in this type of accommodation so it's very frustrating.
I am volunteering with Aves painting and help the team upgrade kitchens and painting. It gives me something to do and a reason to get up in the morning. I will soon moving to Greenwich as I have been offered a Self-Contained Accommodation with Aves and it is closer to my family. Life is looking good for me.
---
DD Jul 2022
My Probation worker referred me because when I was released from custody in Feb 2021 I was placed in nightly accommodation for 56 days as part of the coronavirus pandemic ex-prisoner scheme. After that I would have been homeless.
I was 16 when I was sent to a detention centre for stealing a car. When I left I went to my mums and then my aunts and fell into alcohol. I was in and out of prison a few times and people out there want me to work for them doing illegal activity.
I spent 9 years in 2008 importation of class A narcotics, and have been in and out of jail all my life.
I have a history of misusing alcohol which contributed to the offending behaviour I had to as part of my sentencing does face-to-face counselling in Brixton.
When exploring the triggers of my misuse of alcohol, my probation wrote that "it stems from a history homeless and unstable accommodation. Therefore making positive lifestyle changes, and accommodation is a priority which will then allows him to address the offending factor -misuse of alcohol."
Since I have been with Aves Housing I haven't really been drinking and do not associate with past people that would encourage me back into crime. My life is stable and I enjoy volunteering with Aves.
In a couple of months my probation will end and I am proud of my progress. I love my flat with Aves and feel supported by the staff day and night. I have used the 24-night line and feel safe.
If I did not have my accommodation I would be homeless back at square one and associating with past people no doubt committing crimes again.
Since I have been here I see my support workers at least once a week. I have help with my Universal Credit and claiming housing benefit. I am helped with my move-on plan and have a regular session reviewing my Plan. I receive an email of all contacts automatically which helps me to remember tasks.
My move-on plan is to stay with Aves until I feel ready to go independent which I don't feel right now.
I have been employed as pest control , gym instructor , paint and decorating and would like to move back into employment when I'm ready.
I have no money saved but plan to save £5 for my move on. I have Santander bank, and GP but this is not local as I am happy with my GP in Clapham. I've been in Merton for under 2 years so I will be looking to get a bidding number next year.
I still need help with getting my passport back from the police who took it in 2008.
Since I have been at Aves my wellbeing is all good thanks to my stable situation.
---
PT Jul 2022
I have been residing with Aves Housing for over 10 years now. before I came to Aves I was squatting and homeless. I had no ID and I was getting into extreme trouble with the law due to homelessness, addiction and my various mental health issues. I have been in prison many times and first started seeing mental health workers in primary school. I was put onto care for a Armed robbery with a gun at the age of 15 but didn't go to prison as the others in the case were 24 and over 30 years old, they went to prison even though I was the one with the gun. I went into a care home
I left the support of the care home at 19 and until Aves housing was the last time I would have a place to stay that had support exempt for stints in Rebab and Prison. So my first dealing with courts was at 15 and put into care and the last was just before I came to Aves where I got 5 year sentence dealing class A drugs. so I was homeless on release after my 5 year sentence and Aves took my in. Before Aves I was a constant offender going jail on a regular basis with no support or place to live.
Since coming to Aves I have stayed out of trouble for over 10 years, due to having regular support from a key worker with care plans set up for short and long term goals., plus I have someone I can talk t a n get support before things start to spiral out of control. I am 51 years old now and was offending and using class A drugs over 24 years, and in and out of prison all of my life so this (coming to Aves) is the longest and most stable period of my life.
My current daily medication is Mirtazapine for depression, Zalaran, Methandon, Omeprozole and allopurinol for gout.
My offending was no joke consisting of over 20 prison sentences and my mental health was a huge part of these consequences as well, thus having been in Aves for over 10 years with no Prison Sentences and saying drug free with there help has changed my life drastically. Though it has not been easy as there are other addicts and criminals coming into Aves who don't want or care for help and I have had to out them tell Aves if drug using is going on it puts my abstinence in danger.
Aves has always responded well and kept me safe in there premises and helped people that need helping and wanted help and deep those that didn't away from danger that said people can change. So it is a safe place to live with regular support Right now the kitchen is being renewed and the bathroom, so nothing is old and the place is a nice looking and clean and safe place to live.
But I have been here for 10 years so and ready for my own place now as with the help of Aves I am ready and should of had own place at at 19 leaving care. I think I would be in prison, homeless or dead if I never found Aves when I did.
---
LB Oct 2019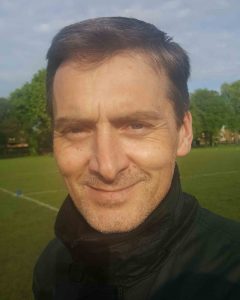 I served 20 years for his country in the British armed forces which included several tours in Afghanistan, Africa, the Gulf war and Northern Ireland. Shortly after leaving the army he became homeless.
Diagnosed with PTSD I know exactly what the challenges are following a life in the army. I came to Aves Housing in April 2016 and immediately set a plan for Aves Housing to provide specialist support for ex-squaddies. I now volunteer with Aves and set up the Veterans programme. We provide specialist supported housing for ex-servicemen and women.
I have successfully supported clients from STOLL and the British Legion into housing.
My aim is to complete my Level 3 course in health and Social care and become a full-time member of staff at Aves Housing coordinating veterans into supported housing
"I have had excellent excellent support from my support worker, Phillip & the organisation as a whole. I am enjoying my volunteer work with GLETS London & I am now vice-chair of the Client Involvement committee & the Tenant Panel. I volunteer with GLETS London and the Veterans programme is going well. This provides specialist supported housing for ex-servicemen and women.
For some time I was unsure about what I wanted to do but I made a step by step plan and completed my Level 3 in Carpentry. I obtained a business startup loan from the local credit Union and have secured a lease a the Chelsea Barack's. I'm now looking for a local room. After I leave I will stay on a the Chair of the Tenant Panel. I would highly recommend Aves Housing"
---
AD Oct 2019
I appreciate how supportive Savannah has been in helping me to be able to reduce the amount of things in my room, and in doing so, encouraging my well-being. When we report, they get do get done promptly. I asked Savannah if she could provide me with a letter for the Job centre, after she had offered to support me with any problems regarding JCP. the letter was provided the same day."
---
Angela Oct 2019
"As a support worker Savannah has been very good. I am happy with the comfort of the dwelling. Savannah has given me a lot of help with my benefits."
---
Angela & Anne Oct 2019
"We feel very grateful to Aves Housing in providing a comfortable home, although we understand it is meant to be short term, and that it is providing a roof over our heads and for Savannah in providing us with such good support."
---
Yeves Buluku Jul 2018
"I am very happy with the support I have received. When I need you, you are there. I want to become a chef, so I want to go to college, or even just do some evening courses, like maybe computers."
---
Pat Songhurst – Jul 2018
I'm happy with Anita's support. she listens when I have a problem, I'm enjoying volunteering and Recognised Tenant Panel.
---
Dave McKenna – Jul 2018
"I am pleased with my room & the support given to me… Everything I have asked for has been done and if I have a problem, I can contact my support worker. I have been volunteering with GLETS London doing painting & decorating."
---
John Rice – Jul 2018
"I am pleased to say the support I've been given is very good. I had a call from Ben only this morning a couple of hours ago. Any problems that come up are dealt with quickly. I can call staff at any time."
---
Luke Bridle – Jul 2018
"I am very happy with the support given to me by Phillip, my support worker. Although I am settled where I am, one of my plans is to get my own place. Phillip has supported me when I have had issues and I can call him about anything if I need to."
---
Compton Carew – 16 Jul 2018
"I am very pleased with the accommodation & the support I have received from support workers. I have been supported with my HB, other benefits and applying for a discounted bus pass while I apply for a freedom pass. My plans are to get my own accommodation & to get back to work."
---
Peter Oakey – 16 Jul 2018
"I am pleased with the support I have been given by support staff. I am currently looking for work & I have been on some training courses organised by the DWP. My plans are to get full-time work & to eventually get my own place. I am ably supported in this by my support worker."
---
Dean Jeffs – Jul 2018
"I like the support I received from my support worker. He is a very good man. Always there when needed. He is always willing to attend my appointments with me and has been there throughout my appointments. He is very understanding and a good support worker."
---
Martin Griffin – Jul 2018
"I am very grateful for the support given to me by the support workers (among them Anita Faloye and Paul Kiely) and the GLETS maintenance team (for whom I'm I'm a volunteer) Over the past few months, I have had health problems and the support I have received is very good. I enjoy my work with GLETS . My most immediate plans are to improve my health."
---
Kevin Perry – Jul 2018
I am very grateful for the help and support given to me. Getting this place is an excellent opportunity to get myself together, get my health back on track. My support worker has been very helpful in getting my benefits sorted out, registering with a GP etc. I see Phillip at least once a fortnight and if I need him for something, I can call him. My eventual plans are to get my own place and get back into work, both of which I will be supported by Phillip and the other Support Staff."
---
Calvin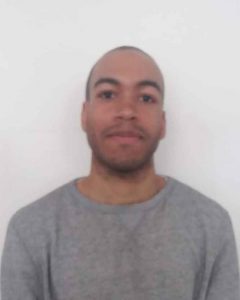 Some words from Calvin about his support worker.
"Aves Housing has helped me to be independent, feel more confident and has supported me very well throughout my time with the trust."
"I am very happy and grateful for the support received."
"Special thanks to Daniel my support worker, he always listens and acts when needed."
---
---
Philip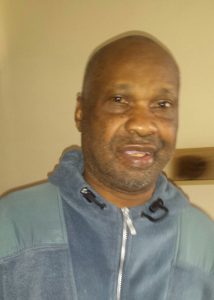 I am Philip Jones. Aves Housing has been supportive to my wellbeing.
I am suffering from Dementia which affects my daily life skills.
My organisation skills have also been supported through my support worker Ben, who assists me with daily tasks.
He helps me with my GP appointments and to go shopping. Without Ben helping me I don't know what I would do.
Its my birthday next month. I'm 60 so Ben has offered to help me to apply for sheltered housing at Croydon council.
---
AJ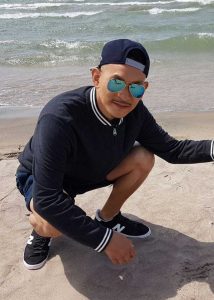 I was refereed to LHT in 2013 and for the past 3 years I have been very content with their service they provide.
I had to move from Lambeth when a LHT project closed but they helped me with the move an I'm very happy in Croydon.
Due to my experience I have been well taken care of by LHT. Due to my homelessness, me living on the streets.
Then Aves Housing has taken me under their organisation and giving me the best support ever.
I've registered for council housing and am slowly saving for my move on accommodation. I cant thank LHT enough.
---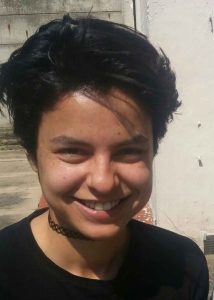 When I first came to Aves Housing, my circumstances weren't great, I was having problems with housing, family breakdown and unemployment.
Since working along side my support worker Aisha, I have managed to obtain various employment and have furthered my goals of re-establishing contact with my family and am taking steps further into moving on into stable accommodation.
I definitely feel supported with whatever I bring to Aisha, I find the 24 hour service to be a great asset as you can get support when ever you need it which makes me feel safe even though we are living in the project independently.
More important it's nice having a support worker who is friendly and approachable and who acknowledges that I'm a human being and not an Inconvenience which I have experienced previously.
---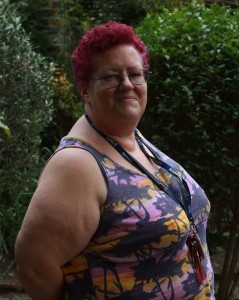 Pat has been a client of LHT since its inception and has recently been elected Secretary of the Client Involvement Committee.
She has been a vital part of the team for many years and has a lifetimes experience of the benefits system.
She recently obtained qualifications in housing law and is currently completing her level 2 in Health and Social Care.
She once told us that her only ever job was working in a laundry and now she is a central figure in the running of the organisation.
Pat has also been a full board member since 2012.
---

Roy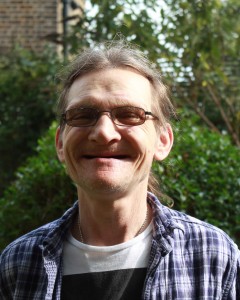 Roy came to us after he lost his wife in 2012. And was unable to cope with the 3 bedroom maisonette after her passing.
We obtained a self contained accommodation for Roy in the Catford Project that was easier to manage.
He was elected onto the main board in the same year and with Patricia Songhurst make up 40% of our board numbers.
Roy is a very active board member and actively gets involved with all board meetings.
Roy is currently looking for a move on into sheltered accommodation but would like to continue with his board responsibilities after he has left.
---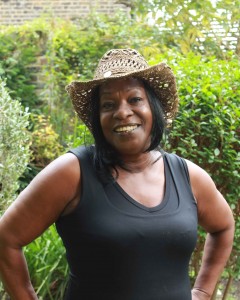 Shirley is one of two house representatives at Cliff House.
She has been with us since May 2011 and is one of our longer standing clients.
Shirley is entitled to a self contained sheltered accommodation but Shirley says 'I'm happier at Cliff house as it has a good community feel and is the centre of LHT functions.'
'I enjoy the daily goings on and I feel connected to the local community, I'm going nowhere soon.'
---
Tony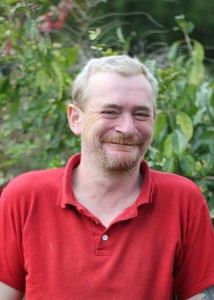 Tony comes to after after being expelled from second stage rehab. Tony told us that he returned to work to early and the stress of it triggered him to drink again. Tony spent the further 8 months sleeping rough.
After being referred to us we provided Tony with the opportunity to join the Brockley Project.
Tony is a highly experienced builder and has to joined our in house maintenance team. In the first week he assisted our maintenance team to paint the Brockley project to a very high standard!
Tony has registered with a local GP and fully intends to start a detox program when his is ready.
---
Edvard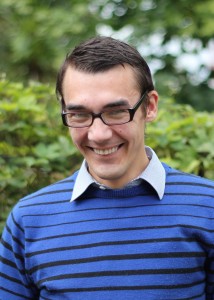 Edvard is from the European Union.
He came looking for work but wasn't able to find either work or accommodation, so he ended up sleeping rough on the streets,or whenever possible, he stayed in various night shelters.
Edvard was referred to Aves Housing by Gavin @ 2-step, & he moved into the Elmdene project in August 2011.
Edvard's hopes for the future are to find work, to move into independent accommodation, & to improve his English. He will start an an ESOL entry 1
beginners course @ Lewisham College in January 2012.
He is currently claiming ESA after a recent life threatening illness.