Current Clients
Some life stories of our Present clients.
---
Calvin May18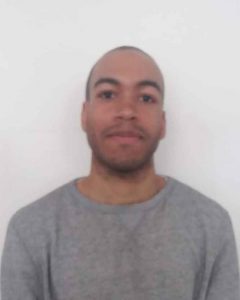 Some words from Calvin about his support worker.
"Aves Housing has helped me to be independent, feel more confident and has supported me very well throughout my time with the trust."
"I am very happy and grateful for the support received."
"Special thanks to Daniel my support worker, he always listens and acts when needed."
---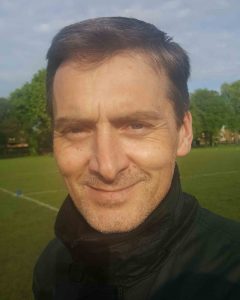 Liam served 20 years for his country in the British armed forces which included several tours in Afghanistan, Africa, the Gulf war and Northern Ireland. Shortly after leaving the army he became homeless.
Diagnosed with PTSD Liam knows exactly what the challenges are following a life in the army. Liam came to Aves Housing in April 2016 and immediately set a plan for LHT to provide specialist support for ex-squaddies. Liam now volunteers with LHT and set up the Veterans programme. This provides specialist supported housing for ex-servicemen and women.
Liam has successfully supported clients from STOLL and the British Legion into housing.
Liam's aim is to complete his Level 3 course in health and Social care and become a full-time member of staff at Aves Housing coordinating veterans into supported housing
---
---
Philip Jun 16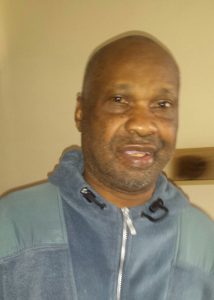 I am Philip Jones. Aves Housing has been supportive to my wellbeing.
I am suffering from Dementia which affects my daily life skills.
My organisation skills have also been supported through my support worker Ben, who assists me with daily tasks.
He helps me with my GP appointments and to go shopping. Without Ben helping me I don't know what I would do.
Its my birthday next month. I'm 60 so Ben has offered to help me to apply for sheltered housing at Croydon council.
---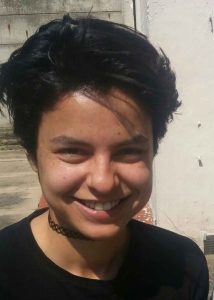 When I first came to Aves Housing, my circumstances weren't great, I was having problems with housing, family breakdown and unemployment.
Since working along side my support worker Aisha, I have managed to obtain various employment and have furthered my goals of re-establishing contact with my family and am taking steps further into moving on into stable accommodation.
I definitely feel supported with whatever I bring to Aisha, I find the 24 hour service to be a great asset as you can get support when ever you need it which makes me feel safe even though we are living in the project independently.
More important it's nice having a support worker who is friendly and approachable and who acknowledges that I'm a human being and not an Inconvenience which I have experienced previously.
---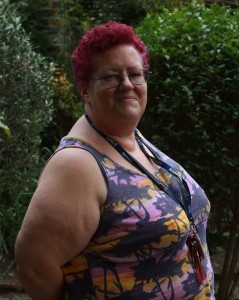 Pat has been a client of LHT since its inception and has recently been elected Secretary of the Client Involvement Committee.
She has been a vital part of the team for many years and has a lifetimes experience of the benefits system.
She recently obtained qualifications in housing law and is currently completing her level 2 in Health and Social Care.
She once told us that her only ever job was working in a laundry and now she is a central figure in the running of the organisation.
Pat has also been a full board member since 2012.
---

Roy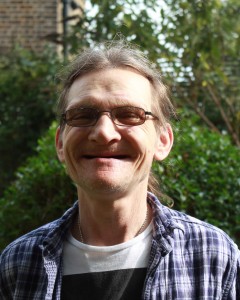 Roy came to us after he lost his wife in 2012. And was unable to cope with the 3 bedroom maisonette after her passing.
We obtained a self contained accommodation for Roy in the Catford Project that was easier to manage.
He was elected onto the main board in the same year and with Patricia Songhurst make up 40% of our board numbers.
Roy is a very active board member and actively gets involved with all board meetings.
Roy is currently looking for a move on into sheltered accommodation but would like to continue with his board responsiblites after he has left.
---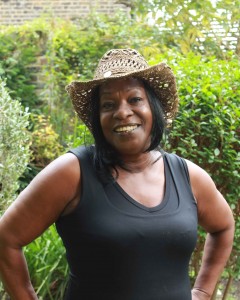 Shirley is one of two house representatives at Cliff House.
She has been with us since May 2011 and is one of our longer standing clients.
Shirley is entitled to a self contained sheltered accommodation but Shirley says 'I'm happier at Cliff house as it has a good community feel and is the center of LHT functions.'
'I enjoy the daily goings on and I feel connected to the local community, I'm going nowhere soon.'
---
Tony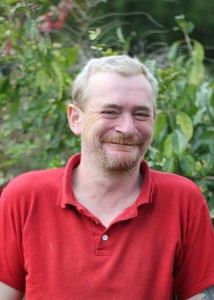 Tony comes to after after being expelled from second stage rehab. Tony told us that he returned to work to early and the stress of it triggered him to drink again. Tony spent the further 8 months sleeping rough.
After being referred to us we provided Tony with the opportunity to join the Brockley Project.
Tony is a highly experienced builder and has to joined our in house maintenance team. In the first week he assisted our maintenance team to paint the Brockley project to a very high standard!
Tony has registered with a local GP and fully intends to start a detox program when his is ready.
---
Edvard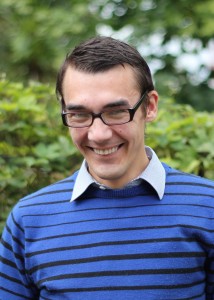 Edvard is from the European Union.
He came looking for work but wasn't able to find either work or accommodation, so he ended up sleeping rough on the streets,or whenever possible, he stayed in various night shelters.
Edvard was referred to Aves Housing by Gavin @ 2-step, & he moved into the Elmdene project in August 2011.
Edvard's hopes for the future are to find work, to move into independent accommodation, & to improve his English. He will start an an ESOL entry 1
beginners course @ Lewisham College in January 2012.
He is currently claiming ESA after a recent life threatening illness.