Policies & QAF
Our Policies
All our policies are either available to download here or are standard versions from Quality Compliant Systems.
If you require information which is not shown or have difficulty downloading a document then please contact one of our offices or use this: info@www.aveshousing.org
What is QAF?
Since April 2009, SITRA has been given the responsibility for updating and maintaining the Refreshed Quality Assessment Framework (QAF) by Communities and Local Government. Providers of the housing with support and care sector use this tool to determine the effectiveness of their support procedures.
Aves Housing uses the QAF tool for internal assessments to provide a standard for us to measure ourselves when delivering services to our vulnerable clients. We have achieved a overall B grade in our recent assessment by SITRA.
Full SITRA Report Can Be Seen HERE
Core Objectives
There are 5 Core Objectives to the QAF:
C 1.1 Assessment and Support Planning
C 1.2 Security, Health & Safety
C 1.3 Safeguarding & Protection from Abuse
C 1.4 Fair access, Diversity & Inclusion
C 1.5 Client Involvement & Empowerment
---
How do we meet the QAF Core Objectives?
We use the QCS management system for both CQC and QAF compliance. The QCS Full Care Management System is a comprehensive solution for achieving Care Quality Commission (CQC) compliance and is fully updated for the new CQC Fundamental Standards. This assembles all of our individual policies and procedures that enable us to also meet our QAF compliance obligations.
Key system policies include detailed Care-Support Plans, Admission Risk Assessments and Safeguarding Arrangements. The protocols around daily living have special regard for the dignity and human rights of the service user.
The QCS compliance management system covers such complex areas of CQC compliance. This frees us to direct our resources at delivering the five QAF outcomes.
C 1.1 Assessment & Support Planning
"All clients receive an assessment of their support needs and any associated risks. All clients have an up-to-date support and risk management plan based on the outcomes star assessment. Assessment and support planning procedures place clients' views at the center, are managed by skilled staff and involve other professional and/or carers as appropriate."
1. Support planning is typically started when the service is being offered or very shortly after.
2. Our assessments use SMART objectives, (that is they are Specific, Measurable, Achievable, Realistic and Time-Bound.
3. They are reviewed at regular 6 monthly periods unless the client circumstances mean that a review is needed sooner.
4. Our plans take full account of the clients views and preferences.
5. Staff carrying out the plan are supervised in there training by a senior support manager with over 10 years experience in delivering high-quality services to the client group.
---
C 1.2 Security, Health & Safety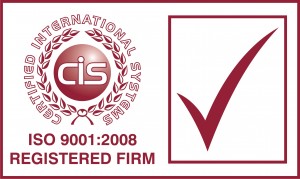 With the assistance of our Health and Safety partner, we have been accredited with ISO 9001 Accreditation.
Our ISO 9001 quality management system helps us to continually monitor and manage quality across all operations. As the world's most widely recognized quality management standard, it outlines ways for us to achieve, as well as benchmark, consistent performance, and service.
With ISO 9001 we can put in place processes that allow us to improve the way you operate at all levels – including our Health & Safety Systems.
1. We have a Health & Safety policy that has been reviewed annually and is in accordance with current legislation
2. The service has a co-ordinated approach to assessing and managing security, health and safety risks that potentially affect all clients, staff and the wider community. We use an online database showing us when assessments are needed and an online system for reporting any maintenance and repairs issues. All our properties are inspected once a week by our property management team who meet weekly to discuss the progress of works. All our clients are invited to review and actively take part in policy review and health and safety assessments.
3. There are appropriate arrangements to enable clients to access help in crisis or emergency. We have 24 hour on call support staff and 24 hr maintenance team on standby to help with any eventuality.
---
c 1.3 Safeguarding & Protection from Abuse
Safeguarding is all the preventative measures that we take to stop somebody being abused. It is everybody's responsibility. Protection, on the other hand, is a statutory responsibility (resting with social services) to stop or limit abuse once it's already taken place. We have a commitment to safeguarding our vulnerable adults and those visiting the service and we work in partnerships with the surrounding community to help us protect our clients and the neighbourhood.
1. We have policies and procedures for protecting our adults and children in accordance with current legislation.
2. Our staff are aware of these policies and procedures for protecting our adult clients and children.
3. Staff understand their professional boundaries and reflect this in practice.
4. Clients understand what abuse is and know how to report concerns. All our clients know that they can report abuse to the directors through use of the email or to our regulatory body the Homes and Community Agency or the local council or their local councillor.
5. We are committed to participating in a multi-agency approach to safeguarding vulnerable adults and children.
Some examples of our Safeguarding & Protection from Abuse Policies and Procedures can be downloaded below.
---
C 1.4 Fair access, Diversity & Inclusion
1. Fair access, fair exit, diversity and inclusion are embedded within the culture of the service and there is a demonstrable promotion of the policies. We only take referrals from a list of trusted referral agencies who would use our online on email referral system. This means that each potential client is logged automatically with a time stamp and each client is contacted by strict order.
2. We have an assessment and allocations processes have been reviewed in the last three years and ensure fair access to the service by use of the online and email system.
3. There is a commitment to fair exit from the service by the use of move on accommodation. We use a bespoke lettings agency Greenwich Lets who provide use with move on accommodation specifically sourced for those clients new to independent accommodation. There are many circumstances where a service may be terminated and the client would not wish the service to close. Ensuring that all decisions are in accordance with the law and that the decision is made transparent with a chance for the client to appeal against such decisions is central to our decision making process.
---
C 1.5 Client Involvement & Empowerment
As a Provider who is also Registered Social Landlords (4664) will need to demonstrate that we are truly involving our clients. This is now a requirement of our regulatory body, the Homes and Community Agency (HCA).
We ensure that client involvement is considered across the entire service and throughout the client's experience of it. We currently have 2 clients as full board members who have full voting rights and so make their views and the clients views known at all board meetings. They have a major influence over how the service is managed and run and demonstrate real and significant involvement.
Our clients can get a chance to learn a skill by joining our maintenance team organised by our managed services provider Greenwich Lets or get an opportunity to gain work experience in our central office. Data protection and confidentiality are major challenges to overcome in providing this service and we have learned over time that client involvement at this level does not come without potential pitfalls!
Some examples of our Client Involvement Policies and Procedures can be downloaded below.
---
General Data Protection Regulation
Download our GDPR POLICY HERE
---
Privacy Notice
Download our PRIVACY NOTICE HERE
---