Clients
This section is for our current customers (clients) and those who wish to join the service.
This page will help you:
Tenant Satisfaction Measures
Reporting a Repair
You can call your Tenancy Sustainment Worker to log this alternatively you can use the form below and you will get a regular update of the progress of your repair.
Making a Complaint
You can discuss any issues with your tenancy support worker alternatively you can complete the complaint form below.
Request to Change your address
If you would like to move from your accommodation for any reason
Contacting my Tenancy Sustainment Worker
We have teams that will focus on specific aspects around tenancy sustainment. You will have an assigned worker but any staff will be able to assist you. Specifically we have:
Visiting staff that will provide you will 3hours of face to face support in your hostel,
Phone support staff that will provide you with weekly phone support and a wellbeing check
Benefit Staff that will be on hand to assist you will benefit claims and changes of circumstances
Move on support staff that will ensure you have all the information required in your move on journey
Out of hours Concierge support that will ensure that you can enter your property and will be available for issues such as antisocial behaviour.
Below is who is on duty now. You can click on Call next to their name and the phone number will be loaded to you phone dialler.

Tenant Satisfaction Measures
We work hard to ensure that our customers enjoy good quality housing and move-on support
Below can be seen out live survey results
Make a Tenant Panel Grant Application
Tenant Panel Grant Application
The services that Aves Housing provide
Details of Care, Tenancy Related Support and Supervision Offered
You will be offered Care around (but not limited to) the following:
Guiding and assisting a person with a disability as they go about tasks that would be relatively simple for a person without such a disability: buying food, preparing food etc. Carrying out tasks on behalf of a disabled person because they do not have the physical or mental capacity to do those things at all, not even with supervision: dealing with correspondence, arranging appointments etc. Life skills development such as advice & guidance, filling in forms, helping you develop social skills through house meetings and group interaction and support with moving on into independent accommodation and job searching. Dietary Advice is given.
You will be offered Tenancy Support around (but not limited to) the following:
A risk, needs assessment & support plan that is regularly reviewed. Help to claim and manage housing and other benefits, fulfilling tenancy conditions and develop housing management skills. Assisting with arranging minor repairs to equipment and appliances. Assistance with Maintaining the Health & Safety of the Building. Advise on the use/maintenance of domestic equipment and appliances. Arranging adaptations in connection with the your disability. Advising and assisting with Housing related matters, i.e. rent, Benefit claims, antisocial behaviour issues and neighbour and tenancy disputes etc. Assistance with Budgeting Advice and Assistance. Signposting and keeping appointments at GP, dentist, optician services, Substance Misuse & Mental Health. Tenancy Sustainment support includes budgeting for move on and assistance to obtain ID, open a bank or Credit Union account. General wellbeing- reconnecting family, joining a gym, religious services. Assisting with employment, and help with organising eventual move on to independent accommodation. You will also be able to get involved with the organisation including involvement on our RSL recognised Tenant Panel. Failure to engage with these services can result in the ending of the licence.
You will be offered Supervision around (but not limited to the following):
Supervision in your project at least once a month. A minimum of 3 hours direct Contact at least every 7 days. monthly onsite meetings. A 24-hour concierge service. The service operates 365 days per year. This service provides for onsite concierge staff and a rapid response team to assist any emergency issues that require preventative action or a quick resolution to protect the property and maintain tenancies.
Hostel Rules
The Licensee has read and agrees to the terms of this licence and will abide by the conditions of the Hostel Rules including reference to: Any illegal activity. Antisocial behaviour. Loud music. Guests past 9 pm. Smoking in the hostel. Failure to recycle waste. Failure to join a Credit Union. Not saving for your move on. Adding or removing or Beds Furniture or cluttering your room. If we suspect illegal activity in the Hostel we reserve the right to search your room in your presence. Any of the above may result in an immediate termination of your licence and disposal of any items left in your room after 48hrs.
Service Charges: You and the other occupants of the hostel are responsible for the utilities as agreed in the pre-tenancy document. Aves Housing will not be responsible for any Gas Electric or Water bills for your hostel. Housing Benefit does not include such payments and Aves Housing is strictly forbidden according to DWP Rules from contributing from Housing Benefit payments. We will support you and the other occupants in managing these payments. This may include notifying the utility company that you are the bill payer. www.aveshousing.org/hostel-rules
The homeless men and women who use our services have a rich diversity of backgrounds and experiences, but there are also many common themes.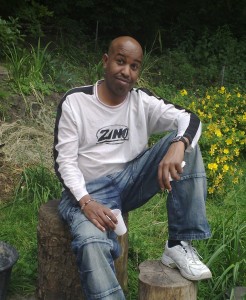 All of our clients are referred to us via a number of different organisations that assist homeless people. A high proportion of our residents have experienced long term homelessness and have been street homeless for some time. They have a variety of physical and mental health problems that have been enhanced by the street life experience. In addition to their homelessness, a typical resident will have several other challenges to face – ranging from learning difficulties to not being able to handle their financial affairs. Many have experienced significant trauma – in childhood; in the armed forces; on the streets.
Most people who become homeless feel very isolated; many have lost contact with all their friends and families. People come to us with increasingly complex needs, including dual diagnosis and to help them recover we must constantly modify and modernise our homeless services. Our clients' achievements as they work towards recovery are made even greater by the significant hurdles they have overcome.
In this time of austerity and the changes to the benefits system (Universal Credit will soon be upon us) more and more young people and families are coming into homelessness than we have seen before. In the last year we have seen more victims of domestic violence (DV) and we have developed several DV projects to cope with demand.