Activity Schedule 2018
Tenant Panel
Our Tenant Panel (TP) is formed by Clients representing clients interests. It is recognised by the regulator the Regulator of Social Housing. The TP ensures effective communication between the Directors, Management, staff & clients. The panel is involved in decision making around any client issues within LHT. The TP ensures that LHT has effective Client Involvement, holds budgets for: Client Training (£2,000), Client Events (£3,000) & Volunteer (£50,000) & Tenant Repair (£100,000)
If clients have any complaints, if you want to appeal a Suspension Notice or if you want to access the training or Client events budget, please get in touch with any member of the TP.
| | | | | | |
| --- | --- | --- | --- | --- | --- |
| Chair | Enroy Douglas | 07564 614 545 | Treasurer | VACANT | |
| Vice Chair | Enroy Douglas | 07564 614 545 | Secretary | Pat Songhurst | 07738 105 727 |
The TP meetings will be held on every 28 days on a Thursday at 39 Lower Addiscombe Road, Croydon, CR7 6PQ. Time: 1pm. If you have any questions about the meetings, Please call Pat Songhurst (TP Secretary). You can see additional Events Schedule on the LHT Website
Meeting Dates

39 Lower Addiscombe Rd, CR7 6PQ 1PM

Thurs 14 Jun 2018

Thurs 11 Oct 18

Thurs 24 Jan 19

Thurs 12 Jul 2018

Thurs 8 Nov 18

Thurs 21 Feb 19

Thurs 9 Aug 2018

Thurs 29 Nov 18

Thurs 21 Mar 19

Thurs 6 Sep 2018

Thurs 27 Dec 18

Thurs 18 Apr 19
Don't forget to put a request to Pat Songhurst for education, training or ID (up to £40) or event or outing you may wish to attend or put on (up to £60) or to request volunteering opportunities (up to £30 per day expenses) or Client Repair (up to £100)
Future Events
(call Enroy Douglas on 07564 614 545 for details of all events)
8 December Xmas Party
17 October Science Museum (Travel and Lunch Provided)
10 October Natural history Museum ( Travel and Lunch provided)
6 October Free Bowling at Lewisham (2 games and travel provided)
Past Events
Sat 29 September
Free bowling at Lewisham — Canceled due to lack of participation
Sat 28 August
BBQ at 17 Bensham Manor Lane CR7 7AD — Many attended and enjoyed the day
Sat 8 August 2018
BBQ at Fairmead Rd Croydon CR0 3NQ — Many attended and enjoyed the day
Sat 28 July 2018
BBQ at 9 Brookhill Road SE18 6UF — Many attended and enjoyed the day
Art Attack at our CIC Office, 39 Lower Addiscombe Rd Croydon CR0 6PQ — Canceled due to lack of participation
Sat 14 July 2018
Trip to Brighton
Canceled due to poor weather
Mon 18 Jun 2018
AGM Client Involvement Committee Meeting
This will be held at our CIC Office, 39 Lower Addiscombe Rd Croydon CR0 6PQ
21 Jun 2016
AGM Client Involvement Committee Meeting
..

6 Feb 2015
AGM Client Involvement Committee
On Friday 6th February LHT will be holding a massive AGM (Annual General Meeting). The aim of this event is "CLIENT INVOLVEMENT" this is a perfect opportunity for YOU the client to find out what LHT is about, our aims for the future, our goals, visions and Future LHT social events. We want clients to know that their voice and input counts at LHT whether it be positive or negative. Clients that attend the AGM will go back to their accommodation knowing a lot more than they do now. The AGM will provide the client with our most recent working policies and procedures, Complaints procedure and Fair use access. LHT need Clients on the board and on the LHT committee forum.
All clients that attend will have their travel reimbursed to and from the venue. For every full house with the exception of Cliff House (Cliff House min of 6 clients) that turn up, they will EACH receive a Nandos £5 food voucher. There will be FREE food and refreshments for ALL clients, there will be FREE raffle prizes and also prizes for the general knowledge quiz.
The 2000 Community Action Centre, 199-201 Grove St, London SE8 3PG www.2000cac.com is a 10-minute walk from Surrey Quays and 20 minutes from Canada water if walking, 199 bus stops right outside, 47 and 188 buses can be used to get to the venue. The is limited FREE parking directly outside and ample free parking nearby. This is also a social event for LHT clients(Only) to mingle and get to know each other.
A local map can be seen below.
Please register at Below if you intend to come and let us know if you have any dietary or disability requirements
London Housing Trust has three clear objectives which are at the root of everything we do:
to prevent homelessness and entrenched social exclusion
to alleviate homelessness and social exclusion
to assist personalised recovery for homeless and excluded people
Our vision is that everyone should have a safe place to live, something meaningful to do, and good relationships with other people – as well as the good health to enjoy them.
Our mission is to house and support vulnerable and excluded people who either have been, or are at risk of, sleeping rough and homelessness.
Our aim is to make sure that homeless and vulnerable people can look forward with optimism and can improve their quality of life.

13 May 2015
This May LHT will be Going Ape!
13 June 2015
Family BBQ – details to follow Saturday 13 June 2015

18 July 2015
Brighton trip – details to follow

12 Aug 2015
Party in the Park Crystal Palace details to follow

16 Sep 2015

We are planning a trip to Thorpe Park – details to follow

15 Oct 2015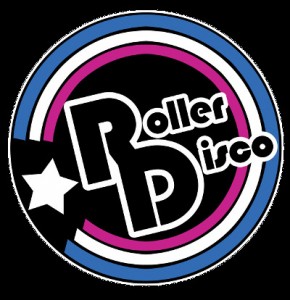 Roller skating

Nov 2015
MFA Bowl – Lewisham


16 Dec 2015
Xmas Party